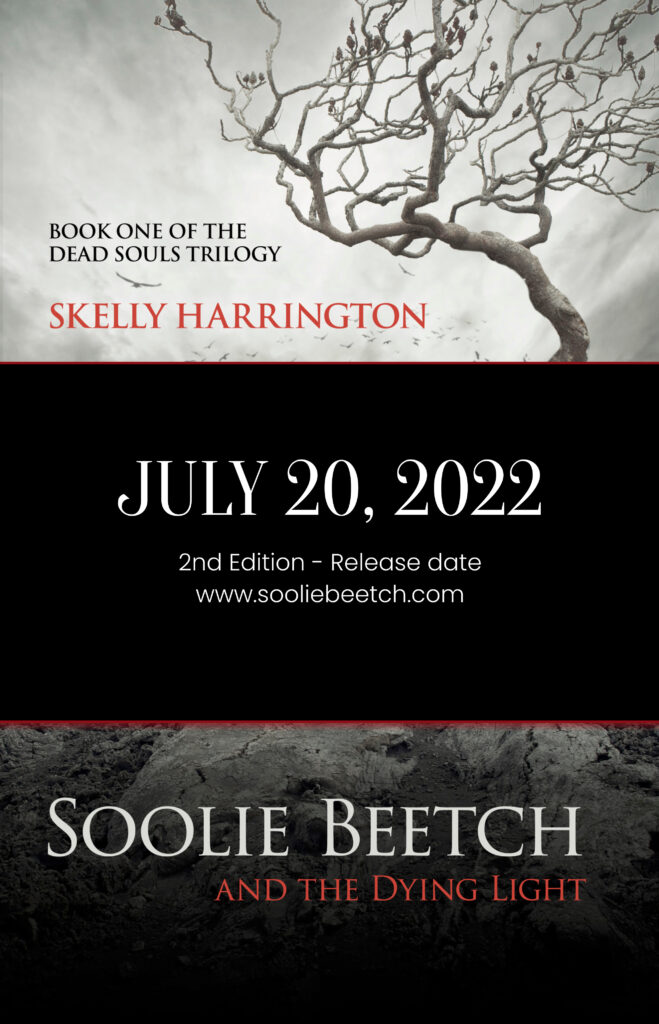 The 2nd Edition of "Soolie Beetch and the Dying Light" is on its way!

This Edition will feature a forward and new revisions by the author. As well as their *true name.*

Many of you know that Skelly Harrington published their first book under their dead name, so it was important—now with the second book in the pipeline—to re-release the original.
Revisit the start of the trilogy just in time before Soolie Beetch comes back in "Soolie Beetch and the Hungry Souls" later this year, 2022!